Green Schools History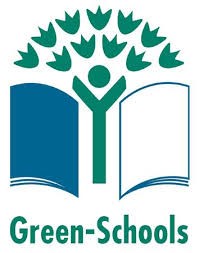 The Green Schools Programme has been in operation in St. Mary's Convent Primary School for almost nineteen years. In that time the pupils in the school have managed to earn eight Green Flags.
The first theme we undertook was Litter and Waste. As part of this theme we successfully reduced our school waste going to landfill and increased what we as a school recycle. We also reduced the litter we create. We hold a competition annually to see who can create the most innovative Christmas decoration from recycled materials, which is always very popular. All entries are then displayed in the halla for the month of December which gets us all in the Christmas spirit!
Next, we went on to look at our energy consumption and how we could reduce the same. The children were involved in slogan competitions and poster competitions, to remind everyone to turn off lights and appliances on standby.
Water was a challenging theme for everyone. We put hippo bags in all the old toilets, to reduce our water consumption and everyone was encouraged to use the half flush button. We fixed any dripping taps and started to use a water butt to collect rain water.
Travel was our next theme. We encourage everyone to Walk On Wednesdays especially during Green Weeks and there is a competition at both the Junior and Senior end of the school to see which class made the biggest effort. We were awarded our flag for Travel in 2011.
We then undertook the Biodiversity theme, whereby we encourage plants and new species into our schoolyard. We have a very attractive wildflower area which attracts many pollinating insects and creatures. We also established the school polytunnel. Plants are grown by the children in various classes and varied according to the season. It is a wonderful way to teach the children about sustainability and growing their own food. We were awarded our Biodiversity flag in 2013.
Following these achievements we went on to study the areas of Global Citizenship Litter & Waste,(2015) Global Citizenship Energy (2017) and Global Citizenship Marine Environment (2019). We learned so much during the course of our investigations. We focused on the Global Goals for Sustainable Development and the children gained a valuable insight into the area of human rights. We were fortunate to earn a Green Flag in each of these areas.
At the beginning of last year we started work on out ninth theme Global Citizenship-Travel. We have been celebrating National Scooter Week and National Bike Week and carrying out various traffic surveys and other activities to raise awareness on sustainable modes of travel. The children have been enjoying the activities and while it has been difficult with the pandemic, we are working hard towards achieving our ninth Green Flag. We are very proud of our achievements to date and look forward to sharing some more good Green Schools news in the near future.